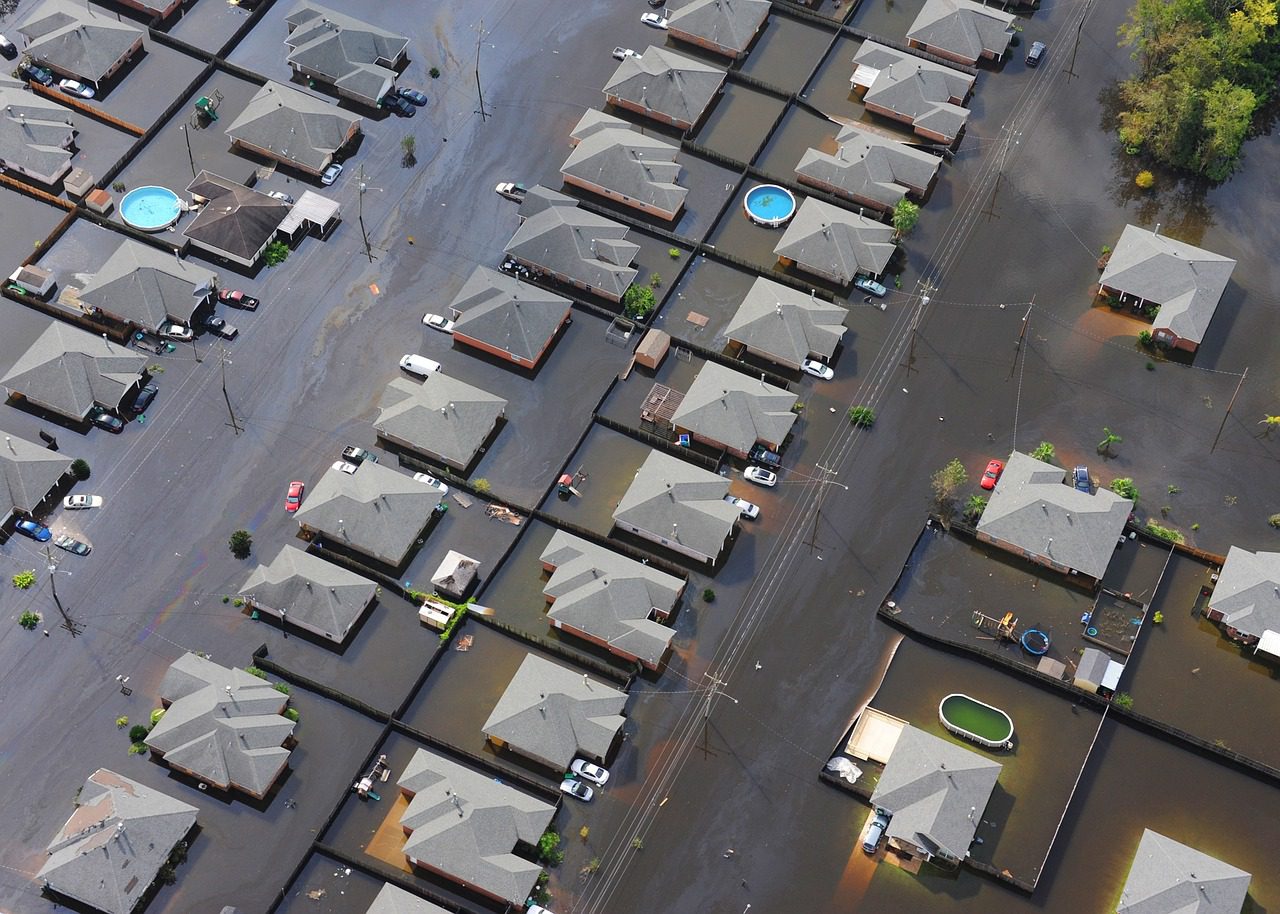 Imagine you're home relaxing, when you hear the local weatherman advise that your town is under a severe thunderstorm and flash flood warning — again!  You pause and wonder "Will my home and business be covered if I have flood damage?"
Q: Will my standard homeowners' or business policy provide coverage for flood damage?
A: NO! Neither the standard homeowners', nor commercial, nor renters' nor condominium policy provides coverage for water damage due to flood, for either the building or personal property.
Q: What is flood insurance?
A: In simple terms, flood insurance covers direct physical losses caused by floods, flood-related erosion, severe rainstorms, flash floods, hurricanes and snow melt. Flood insurance is offered under a Federal government program know as the National Flood Insurance Program.
Q: If flood insurance is offered under a Federal program, can I still purchase it using my own insurance agent?
A: Yes. You can purchase flood insurance directly through your agent, the very same way you purchase your home, life and car insurance.
Q: What coverages are included under a standard flood insurance policy?
A: There are two separate aspects/types of flood insurance coverage: (1) building property and (2) personal property, each of which is purchased separately (you are encouraged to purchase both types of coverage).
Building property coverage protects the structure, and generally covers:
The insured building and its foundation
The electrical and plumbing systems
Central air conditioning equipment, furnaces and water heaters
Refrigerators, cooking stoves and built-in appliances, such as dishwashers
Permanently installed carpeting over an unfinished floor
Permanently installed paneling, wallboard, bookcases and cabinets
Detached garages (up to 10 percent of building property coverage).  Detached buildings (other than garages) require a separate building property policy
Debris removal
Personal property coverage generally covers:
Curtains
Personal belongings, including clothing, furniture and electrical equipment
Portable and window air conditioners
Carpets not included in building property coverage
Washers and dryers
Food freezers and their contents
Certain valuable items such as original artwork and furs
Q: I've heard the price of flood insurance can vary widely. Is this true?
A: No. Flood insurance rates are determined and set by the Federal Government, so price shopping and price comparison are unnecessary.
Q: My home isn't located in a high risk flood zone. Why would I need flood insurance?
A: Flooding can affect you even if you don't live near water. Approximately 25 percent of all claims are from what are considered low-to-moderate risk areas. If your home is located in a low-to-moderate risk area, you may be eligible for a lower cost Preferred Risk Policy.
Q: Can I purchase flood insurance immediately before a flood occurs, or when it is occurring?
A: Normally, there is a 30 day waiting period before a flood policy become effective, but there are exceptions, which your independent agent can explain.
Q: Is flood insurance only available to homeowners?
A: No. Flood insurance is also available to renters, and condominium and business owners.
Q: Will my standard homeowners' or business policy provide coverage from a sewer or drain backup, or sump pump failure?
A: NO! Neither the standard homeowners', nor commercial, nor renters' nor condominium policy provides this type of coverage. However, at the time of initial application, and at each policy renewal, insurers in Maryland are required to offer this optional coverage as an "add-on" to their standard policy, for a nominal price, which can cover the cost of damages and clean-up associated with this type of event.
Q: How do I know what I should do?
A: Making such a decision about your options is yours — and yours alone under the law. As your independent insurance agent, I can help explain these options. Our agency's job is to help provide you with information, so you can make informed decisions